The Epsom area MG Owner's Club arranges several displays of member's MGs through the Summer months, for the benefit of local schools and charities.
National Classic Car Show at Birmingham National Exhibition Centre November 9th to 11th 2018
I am delighted to report that 2 of our member's cars were displayed on the MG Owner's stand at this prestigious event.
Alan Foot's excellent MG Metro and his son's (Karl Foot) superb RV8.
A fitting reward for the way these two cars are maintained by their owners. Well done!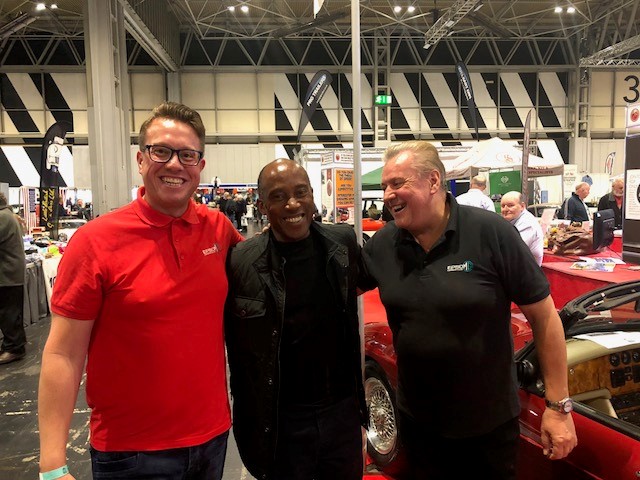 Karl and Alan Foot and Anthony Hamilton (yes it is Lewis Hamilton's Dad!) at the National Classic Car Show. Weekend of 9th to 11th November 2018.
Good to see the Epsom MGOC Polo Shirts being used to great effect!