The Epsom Area MGOC invite you to join us on 15th JULY for 'Surrey Run 2018'
This charity fund raising event will start at Bocketts Farm, Fetcham near Leatherhead in Surrey.  The scenic route will cover a distance of about 65 miles finishing at Chiddingstone Castle in Kent.
On arrival, you and your MG will be received by our marshals and provided with special parking on the Castle lawns.
The fee, at only £20.00 includes…
Free rally plate
Route instructions
Entry to the prize draw for those who complete the run
Free entry for driver and passenger to the Castle
"Belmont Garage MG are Proud Sponsors of the Epsom Surrey Run 2018"

Highview House, Epsom Downs,Surrey, KT18 5QB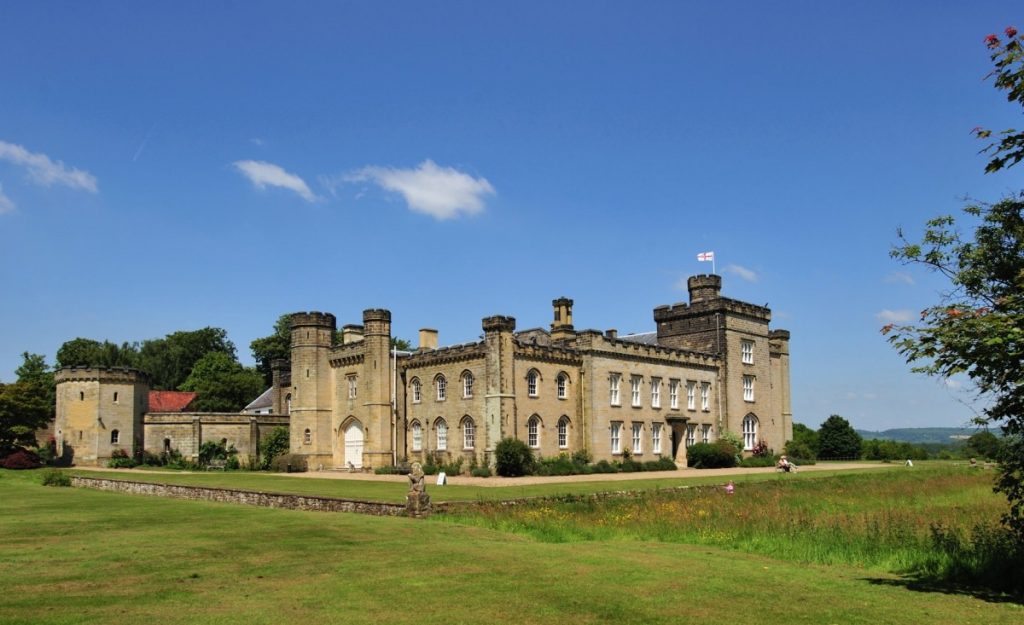 The Castle Gardens & Grounds
Chiddingstone Castle near Edenbridge in Kent, is built on a site with origins dating back to the 1500's. .  In the 1670's the early Tudor timber frame dwelling was transformed into a High Street House before taking on the style in 1792 that you see today.   It is a fascinating Historic House set in 35 acres of informal gardens with breathtaking views of the Greensand Ridge below the North Downs.  It has large lawns for picnics, a tea room, an intimate rose garden and a Grade II* Victorian Orangery.  Crossing the wooden bridge over the lake leads to the picturesque Tudor village of Chiddingstone.
Inside the Castle, visitors will see a number of rooms including the 19th century kitchen that still retains many of its original features.  There is also a servants' hall and a servants' bedroom.   The Castle also holds some archives of local history.  In 1955, the castle was purchased by Denys Eyre Bower, a former bank clerk and antiques dealer, in order to display his collections.  The collections on display include swords and armour from Japan and an Ancient Egyptian collection spanning the whole history of the civilisation including both grave goods and items from everyday life.    There is also a Stuart and Jacobite section including royal manuscripts and portraits of members of the House of Stuart.  There is an extensive collection of antique books on the subject and being a Buddhist there are also objects relating to Buddhism, driven by personal interest.
Bower left the castle and his collection to the nation and so upon his death a trust was formed to continue care for the castle and its collection while opening it to the public.