We support a full calendar of events throughout the year
With lunchtime and evening natters, charity events, continental tours, monthly club meetings and the annual Surrey Run, we should have something for just about everyone's taste.  You are welcome to come along and meet some of the like minded members at our many events.
Coronavirus (COVID-19)
The Epsom Area MG Owners' Club are following government guidelines on social gatherings. 
To restrict the spread of COVID-19, all our events and meetings are cancelled until further notice.
Wishing everyone continued safety and good health.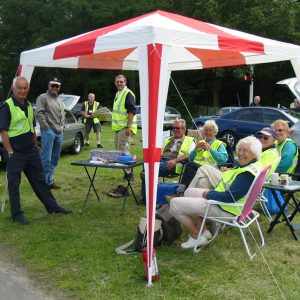 Club Stands
The Epsom Area MG Owners' Club arranges several displays of members' MGs through the summer months, for the benefit of local schools and charities.
To be able to create a good display of cars at all the events it would be helpful if you could let us know as soon as possible which club stand you would like to attend.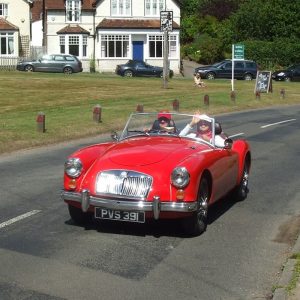 Social Events
Epsom members are very social, there are many events in our calendar to give you the opportunity to meet and get to know other members.
A great way of getting to know other members in a smaller group is to attend one of our Natters.  You can eat with us if you wish or simply come along for a chin-wag.
Details of our forthcoming Social Events and Natters are listed in our diary listing below. Please use the BOOKING FORM to join us for a Natter (at least 2 days in advance) or if you would like more information about a Social Event please CONTACT US.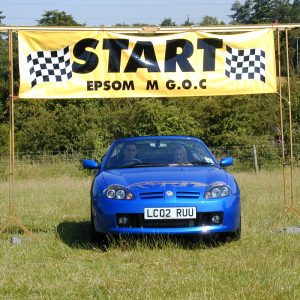 Surrey Run
Our annual club fundraising event which proves very popular!
The Surrey Run takes you on a planned route covering a distance of approximately 60 miles.  Starting at Bocketts Farm in Leatherhead for 'Bacon Sarnies' and a quick chat, we head off on a picturesque drive to finish at a scenic venue for a picnic.
We receive about 200 entries for this event, so early booking is advised to avoid disappointment.
Diary of Events
JANUARY 2021
Thursday 7th January 2021 – Event Cancelled
Club Night: This event will be reviewed in early December.
Saturday 23rd January 2021 – Event Cancelled
Annual Dinner and Dance: regrettably, the Club will have to cancel this year's event due to Covid-19 restrictions.
Sunday 31st January 2021 – Event Postponed
Mothballs Run: Dependent on Covid-19 regulations this event is postponed until 14th February (provisional date).
FEBRUARY 2021
Thursday 4th February 2021 – From 7.30pm
Club Night: This event will be reviewed in January 2021.
Sunday 7th February 2021-  From 9.30am
MG & Triumph Spares Day: At, Telford International Centre, St Quentin's Gate, Telford, Shropshire TF3 4JH.
Sunday 14th February 2021 (Provisional Date)
Mothballs Run: The Club will look to hold this event. However, due to Covid-19 regulations, this date is provisional.
FORTHCOMING EVENTS FOR 2021
FOLLOWING COVID-19 GOVERNMENT GUIDELINES…
Thursday 4th March 2021 – Club Night at Gander Green Lane TBC
Sunday 6th June 2021 – New Forest Run
Sunday 11th June 2021 – Cotswold Caper
Sunday 21st June 2021 – Bromley Pageant of Motoring
Sunday 18th July 2021 – Epsom MGOC Surrey Run to Leonardslee Gardens
Weekend 24th-25th July 2021 – MGF 25 British Motor Museum, Gaydon
Sunday 17th October 2021 – Autumn Leaves Run
EPSOM SURREY RUN – 18th July 2021
If you would like any further information about any events please 'Contact Us'
All events are undertaken at Members' own risk