We support a full calendar of events throughout the year
With lunchtime and evening natters, charity events, continental tours, monthly club meetings and the annual Surrey Run, we should have something for just about everyone's taste.  You are welcome to come along and meet some of the like minded members at our many events.
Coronavirus (COVID-19)
The Epsom Area MG Owners' Club are following government guidelines on social gatherings. 
To restrict the spread of COVID-19, all our events and meetings are cancelled until further notice.
Wishing everyone continued safety and good health.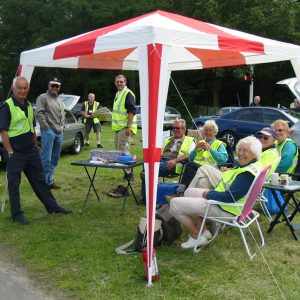 Club Stands
The Epsom Area MG Owners' Club arranges several displays of members' MGs through the summer months, for the benefit of local schools and charities.
To be able to create a good display of cars at all the events it would be helpful if you could let us know as soon as possible which club stand you would like to attend.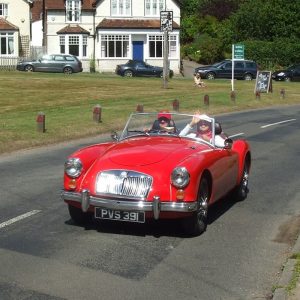 Social Events
Epsom members are very social, there are many events in our calendar to give you the opportunity to meet and get to know other members.
A great way of getting to know other members in a smaller group is to attend one of our Natters.  You can eat with us if you wish or simply come along for a chin-wag.
Details of our forthcoming Social Events and Natters are listed in our diary listing below. Please use the BOOKING FORM to join us for a Natter (at least 2 days in advance) or if you would like more information about a Social Event please CONTACT US.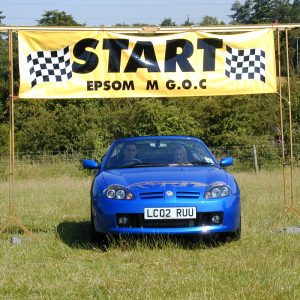 Surrey Run
Our annual club fundraising event which proves very popular!
The Surrey Run takes you on a planned route covering a distance of approximately 60 miles.  Starting at Bocketts Farm in Leatherhead for 'Bacon Sarnies' and a quick chat, we head off on a picturesque drive to finish at a scenic venue for a picnic.
We receive about 200 entries for this event, so early booking is advised to avoid disappointment.
Diary of Events
SEPTEMBER 2020
Thursday 3rd September 2020 – Event Cancelled
Club Night
Sunday 6th September 2020 – Event postponed until 5th September 2021
South Downs Run
Tuesday 8th, Wednesday 9th & Thursday 10th September 2020
Top Gear Recordings Top Gear Recordings: At Dunsfold Aerodrome on a drive-in basis for Convertibles. 5 places per event, first come first serve basis. See Page 9 of the Newsletter for full information or click here:  BBC Top Gear Recordings
Weekend 25th to 28th September 2020 – Event Cancelled
Epsom MGOC trip to Guernsey
OCTOBER 2020
Thursday 1st October 2020 – From 7.30pm
Club Night – Owing to Covid-19, this evening is provisional for October "Club Night".
FORTHCOMING EVENTS
5th November 2020 – Club Night at Gander Green Lane (TBC)
3rd December 2020 – Club Night at Gander Green Lane (TBC)
EPSOM SURREY RUN – 18th July 2021
If you would like any further information about any events please 'Contact Us'
All events are undertaken at Members' own risk